The Libertarian Party is committed to America's heritage of freedom:, individual liberty and personal responsibility, a free-market economy of abundance and prosperity, a foreign policy of non-intervention, peace and free trade.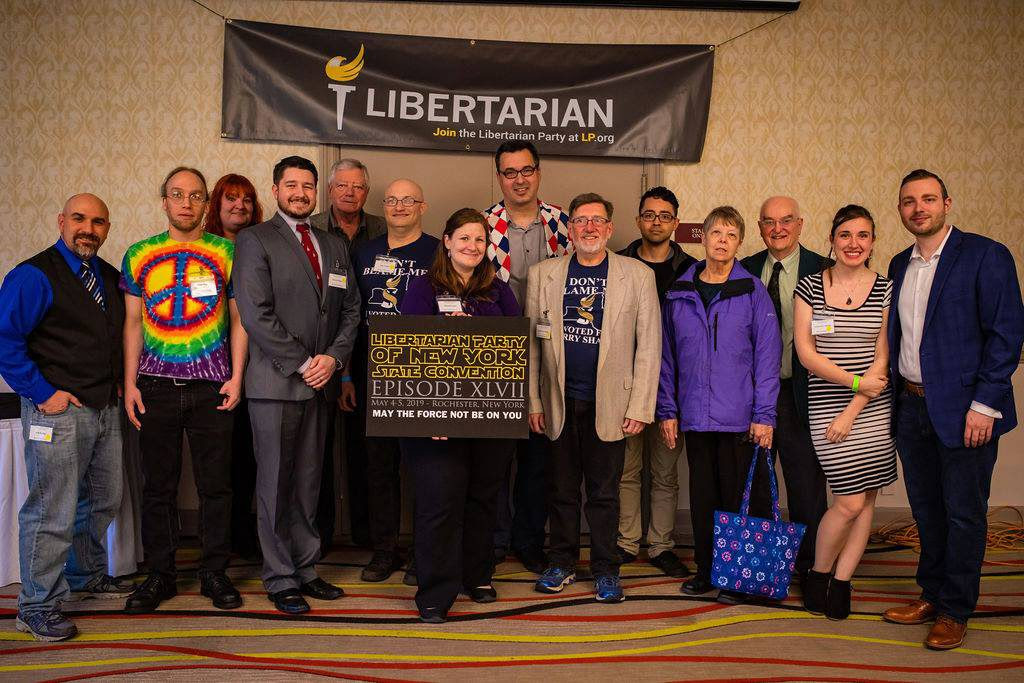 This monthly newsletter will recap the monthly meeting and spread awareness on important topics. 

The MCLP Committee has started a project that hopefully will get us recognized as an official political party in Monroe County. The goal of this project is to fill at least 25% of the EDD positions by January, 2022. There are 827 election districts in Monroe County, and each election district has 2 EDD positions to fill. A total of 1,654 EDD positions. To be recognized as an official political party, we need to fill 25% (414) of those positions. We appointed 19 new EDDs at the June 3rd County committee meeting. With those new EDDs, the MCLP now has 113 EDDs – 27% of the minimum number needed.

Volunteering to be an EDD does the party no good unless the county committee can contact you. To make it easier to keep the EDDs informed, along with other Libertarians in Monroe County, the MCLP County Committee has created the Monroe County Libertarian Party Members (MCLPM) Google group. Volunteers desiring to be appointed EDDs are asked to become a member of the MCLPM. To date, there are 160 members of the MCLPM, of which 112 have been appointed as EDDs.

To sign up to be a member of the MCLP Members google group, or for more information about the EDD positions, send an email to mglogowski08@gmail.com. View the google group here.

We appreciate the party members mentioned below and all others that have committed to becoming district delegates. If you're interesting in becoming an election district delegate, contact Mark by sending an email to mglogowski08@gmail.com.




The court case is moving forward, regarding Libertarian Party ballot access litigation because we did not get the preliminary injunction. We aren't done fighting!

Visit 50.LP.org for information about the 50th Anniversary party in Greenwood Village, CO, August 27 – 28, 2021. 

The NY State Party is Calling on all libertarians to join the LP National Party, as well. This can increase New York's representation on important committees like the platform committee.

View the LP NY State events and information about the committee meeting on July 18th here.

Look for information about the MCLP social meetings on our Facebook page.

The treasures report update is disclosed during the MCLP County Committee meetings, held every month, on the first Thursday of the month. Join the virtual meeting by using this google meet link.

Voting InformationGeneral Election Day is Tuesday, November 2, 2021. The polls are open from 6am-9pm. All registered voters are allowed to vote in this election.
Early voting poll sites can be found at https://www.monroecounty.gov/elections-earlyvoting.

Change your voter designation or register to vote here.

Officers:
Steven Becker : Chair
Jack Terran : Vice-Chair & Treasurer
Barbara Toal : Secretary